New Hampshire Food Bank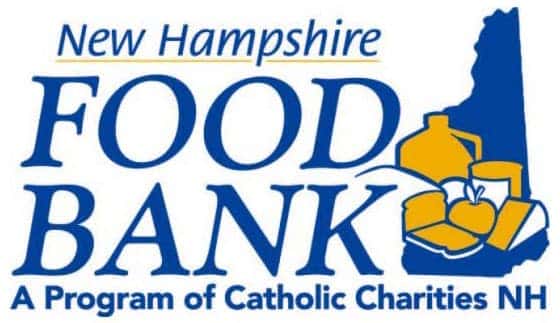 Located in Manchester, the New Hampshire Food Bank's mission is to assist in helping end hunger, utilizing various programs through an array of statewide approved agencies.
New Hampshire Food Bank (NHFB), a program of Catholic Charities in New Hampshire, serves as the only food bank in the state assisting hundreds of families experiencing food insecurity.
NHFB was created on World Food Day in 1984. That same year they were able to distribute 250,000 pounds of food through the state to the most needy. In 2018 with enormous growth and dedication the New Hampshire Food Bank was able to distribute over 14.1 million pounds of food to more than 425 non-profits through the state.
What is a food bank?
According to the New Hampshire Food Bank website, "a food bank is the center of food collection and distribution in a community." In essence, food banks collect, sort and re-distribute food to the community. Traditionally, a food bank does not distribute food directly to those in need. Instead, food banks serve an extensive network of non-profit organizations and they distribute in their communities.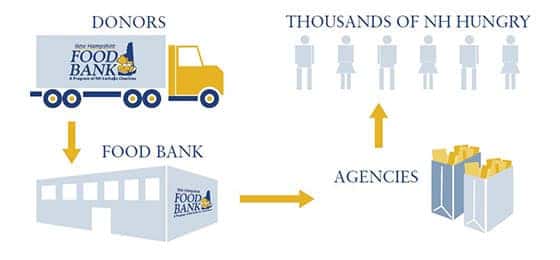 How can you help?
NHFB has a variety of options in which you can contribute. Some include :
The Freedom from Hunger Club
Virtual food drives
Volunteering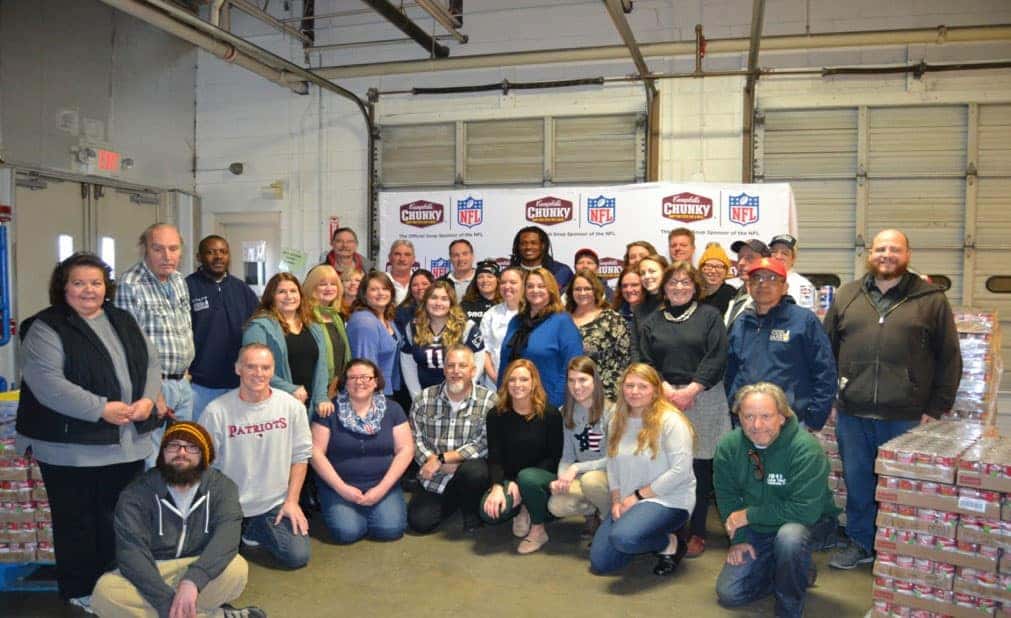 The organization's volunteer program has been responsible in aiding and maintaining the operations through the efforts of feeding the less fortunate in the state. According to The New Hampshire Food Bank, in 2018 the team of volunteers dedicated more than 19,732 hours, which is the equivalent of $503, 561. Their volunteers are central in helping 1 in 9 NH residents struggling to make ends meet, including children, senior citizens and entire families.
If you wish to become a volunteer you can complete this information packet Volunteer Information Packet and send it to:
New Hampshire Food Bank
700 E Industrial Park Dr
Manchester, NH 03109
For more information on how you can help, visit nhfoodbank.org/how-to-help
---